Corporate:
Many Schakolad customers are personal customers and then make business purchases as a result. And, consequently, those who receive Schakolad as a business gift, often become personal purchase customers. Corporate purchases include holiday, thank you for your business, consumer marketing and employee acknowledgement. Corporate orders are usually large orders. Restaurants are also Corporate Customers of Schakolad.
Click to view Schakolad's Corporate Brochure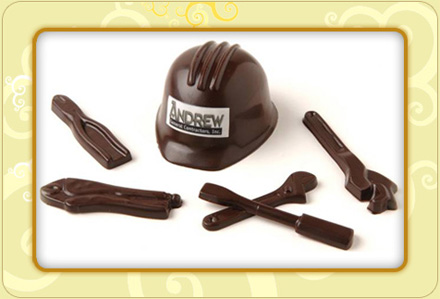 Wedding/Parties:
Chocolate favors are a popular wedding purchase. Customers can purchase white chocolate swans cups with chocolates inside, chocolate table cards and even chocolate frames with edible photos of the bride and groom. There is no limit to what can be created to make the day special.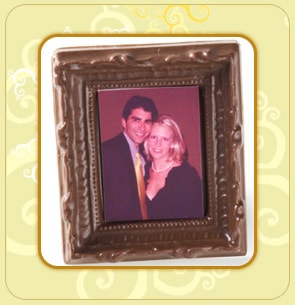 Hotels:
Although many properties have their own Pastry Chef often times, Schakolad becomes that Chef's best partner. Schakolad also works closely with Room Service for amenities and with the Sales teams to market the property as a destination.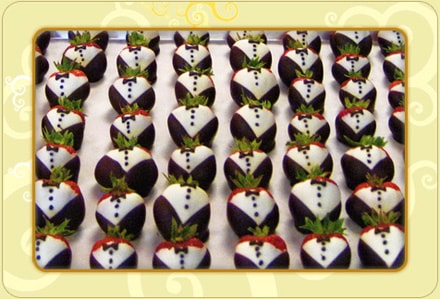 Retail:
With over 70 varieties of chocolates, grab and go items, pre-wrapped holiday, celebration and generic gifts - customers can walk in and buy one piece of their favorite truffle or order custom gifts for any special occasion.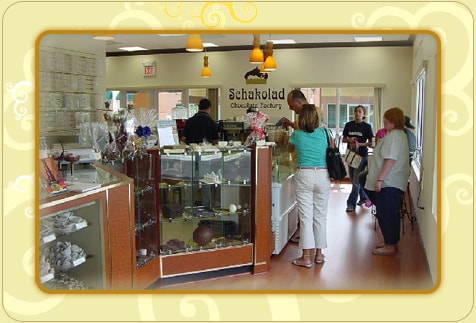 Off-Site Parties:
Schakolad can take the Chocolate on the Road. The Milk, Dark and White Chocolate Fountains with trays of "dipables" work in any and every situation. Additionally, the white chocolate can be colored to match a theme or color scheme.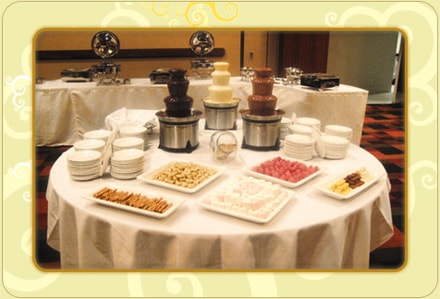 Sweet Night Out:
Schakolad Chocolate Factory offers a unique corporate team-bonding or fun-night-out experience to learn about the history, process, trends in chocolate and then turn that knowledge into a hand-on behind-the-counter adventure. Guests get to make, mold, and decorate their own chocolate creations. And, there is a lot of "taste testing" along the way!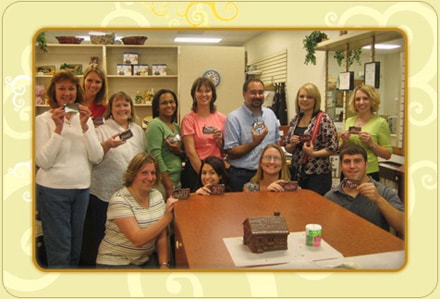 Click to view a preview of a Sweet Night Out event