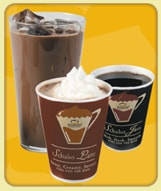 Schakolad expands the "Made Fresh on Premises" experience with gourmet coffee drinks and a signature hot or cold "Schako Latte" drink made with fresh chocolate.
The "Made Fresh on Premises" Gelato makes it a truly European-style destination with the very best smooth, flavorful indulgences for the entire family.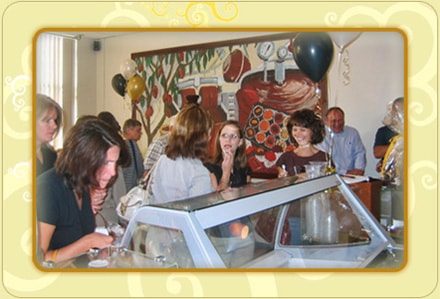 The "Made Fresh on Premises" Advantage
What makes Schakolad Stand Out...
Schakolad's chocolate is "Made Fresh on Premises" using a tried and true three-generation family recipe that calls for the highest quality ingredients and attention to design detail. Our European-Style chocolate is handmade just as it is in a gourmet "chocolateria."
With the award-winning combination of taste and artistry, Schakolad chocolate truly sells itself.
The "Made Fresh on Premises" concept means that chocolate items do not come pre-packaged from Headquarters, rather that items are prepared and dipped at each individual location. "Made Fresh on Premises" allows our owners the flexibility to be creative and specifically customize our fresh products to the customer's request.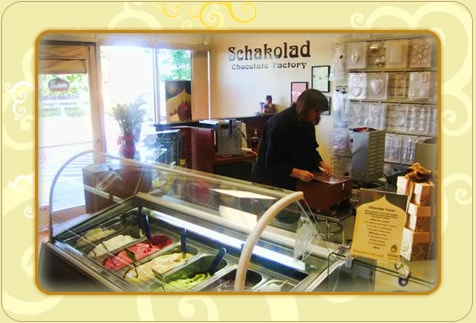 Each location offers over 70 different varieties of truffles as well as custom chocolate creations, holiday and special occasion molded novelties, edible photos & frames, creative gift baskets and sugar-free /low-carb options.